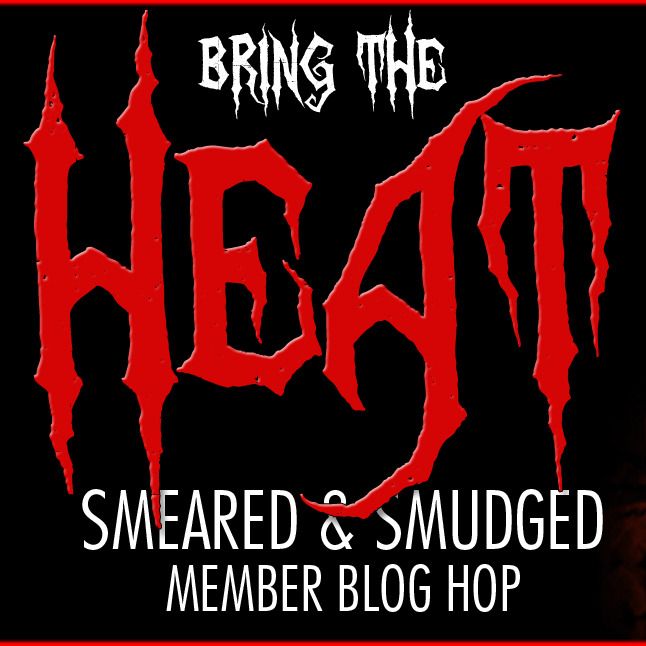 It's time again for the Smeared and Smudged monthly member blog hop! The hop goes live on Thursday July 19th at 9am PST. If you've arrived here from Madelein's blog, you're on the right track. If not, click here to start at the beginning. The blog list is posted above.
The theme for this month was "Bring the Heat". This theme was totally up to interpretation. We could use heat embossing, hot glue, fire, or even imagery of fire. Heck, we could even use hot colors or make something sexy ;) As always, we were asked to step outside of our comfort zones...the HOTTER the better!
Here is my take and OMG! I have NOT used a devil, demon, or a zombie!
There is no blood and no gore and no Hell-fire.
Cover your children's eyes please or better yet, make them leave the room. This is an adult only post.
Are the kiddos gone yet? I'll give you one last chance to get rid of them or blindfold them.
Everything was colored with copic markers and fussy cut. I pieced the trio together on some DCWV photo paper and outlined bits for a shadow effect. I mounted the whole piece on cardstock to add stability. I didn't add a sentiment as I feel the message of my piece is loud and clear. LOL! Is this HOT enough for you? BTW, I smeared the Vanity angel's eyes so I added a pair of sunglasses to cover my mistake. Nice save, huh?!
Your next stop on the hop is Kristy's fabulous blog.